Tips for Planting Tomatoes
in Your Garden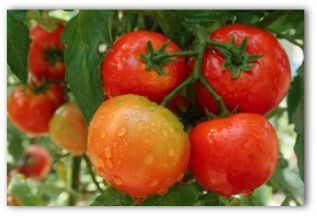 The best tips for planting tomatoes in your vegetable garden are listed below.
Learn how to plant, grow and care for tomato plants, including popular varieties such as Better Boy, Brandywine, Oxhart, and Mortgage Lifter.
Design Your Own Vegetable Garden Layout Using our Free "Vegetable Garden Planner" Software!
Beginning gardeners are usually very interested in finding information about growing tomatoes.
The tomato is one of the most obliging of all vegetable plants.
It typically rewards first time and experienced growers alike with a bountiful harvest.
Nothing beats the taste of fresh home-grown tomatoes harvested from your own garden!
The tomato plant is known to provide extremely generous harvests even in spite of careless cultivation, unfavorable weather conditions, and scores of diseases and pests attacking from all sides.
So you can just imagine the superior production payoff gained when the plants do receive tender, loving care.
Download Free Garden Planning Worksheets, Garden Diary, Zone Chart, Or Planting Guide
Popular Tomato Varieties when Planting Tomatoes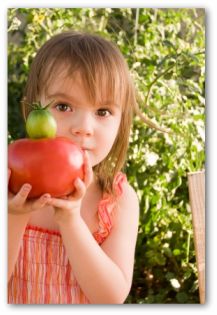 There are many wonderful varieties of tomatoes.
We wanted to include a sampling of the tastiest choices to tempt your taste buds.
These varieties may not be available in your area; check with a local garden center to find the most popular tomato varieties in your region.
Hybrid Better Boy

Hybrid Better Boy is resistant to wilts and nematodes.
From setting out the plants until first fruits mature is 70 days.
The plant typically produces high yields in the one pound range all season whether grown sprawling or on stakes.
Brandywine Tomato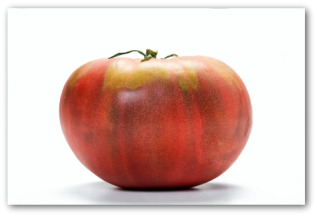 Brandywine is a hands down winner of numerous best tasting contests.
The heirloom variety grows vigorously to produce various color tomatoes that weigh up to a pound and a half.
This delicious beauty ripens in 90 days and is well noted for its rich creamy aftertaste.
Brandywine tomato varieties colors include red, yellow, orange, and blackish-red.
Mortgage Lifter Tomato

Mortgage Lifter is ready for harvest in 80 days.
The popular heirloom variety was developed in the 1930s.
The plant got its name because the developer was able to pay off his mortgage after developing the meaty tomato!
The plants yield a mild flavored tomato that averages 1 to 2 ½ pounds.
Oxheart

Oxhart is the variety to choose for planting tomatoes that are hearty.
The heart-shaped pink tomatoes reach maturity in 80 days.
Three pound specimens are quite common for the thick, tender, and nearly seedless tomato.
Slicing into the beefy mater will often show two inches without a seed cavity present.
How Many Tomatoes to Plant?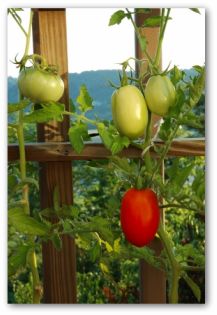 If you are planting tomatoes specifically for use at the dinner table, 2-3 plants should be sufficient for the average sized family.
Double the number of plants if you wish to can or freeze your crops as well and if you have adequate vegetable gardening space.
Starting Tomato Plants from Seeds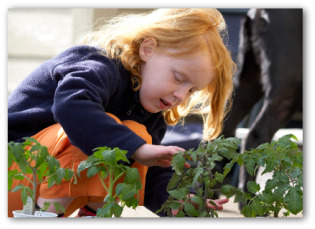 Sow seeds indoors from a month and a half to two months before the last severe frost is expected.
Seed can be sown in containers, flats of organic soil, peat pots, or in a soilless growing medium.
After sowing and watering, slip each flat or pot into a plastic bag.
The bag will be removed as soon as germination takes place.
Transplant seedlings from flats when two pairs of leaves have formed into 3 inch peat pots filled with a soilless mix. 
Seedlings that are encased in peat pots can usually remain in them and transplanted directly in to the outdoor vegetable garden. 
Indoor grown seedlings require about 12 hours of light daily for proper growth. 
A sunny spot is required for providing the necessary lighting requirements and may need to be supplemented with growing lights. 
 A hardening off process of around a week in a fairly secluded location is needed before indoor seedlings are moved outdoors on a more permanent basis. 
Make sure plants receive ample watering during their secluded move outside.
7 Important Tips for
Planting Tomato Transplants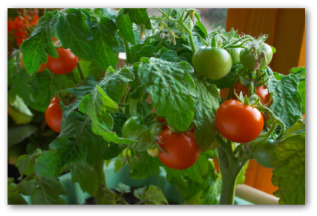 Tomato transplants are available from most garden centers in time for local planting times.
Shop early for best selection.

Many popular varieties will sell out before planting time actually arrives.

Plant tomato plants in the spring after all frost danger have passed for your area.
Select a garden site that receives full sun exposure and soil that is well drained.
Before planting tomatoes, mix a couple of pounds of 5-10-5 fertilizer into every 100 square feet of vegetable garden soil.
When planting tomatoes in the garden, bury nearly half of the stem above the root ball to ensure the plants have a firm foundation for its later fruit development.
Roots will form along the buried stem. The tomato plant will grow upright within a few days of planting.
If you will be installing a tomato cage for your growing tomato plant, install the cage immediately, as it will be difficult to install it once the plant has grown larger.
Growing Tomatoes in Containers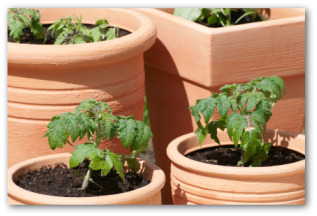 Tomatoes are one of the easiest vegetables to grow in a container.
Select a 3-5 gallon size container.
Fill with high-quality potting soil. Plant your tomato plant deep into the soil.
It is best to cover part of the stem as well as the root ball with potting soil.
Water after planting. Keep soil damp but not wet, during growing season.
Add liquid fertilizer such as fish emulsion regularly during the growing and blooming season.
Once tomatoes have formed on the plant, some gardeners reduce the amount of water provided.
This lack of water stresses the plant, and will result in more of the plant's energy going to fruit production rather than foliage production.
Planting Tomatoes to Vegetable Gardening
You Might Also like to Read:
Planting Tomatoes to Growing Tomatoes